We understand that the decision to say goodbye to your beloved pet isn't easy, and you may struggle with guilt, sorrow, and uncertainty. Neighborhood Vets Mobile Care is prepared to help you through this difficult process with empathy and compassion and honor your pet's life with professional in-home euthanasia services.
---
Why Choose Euthanasia?
When your pet reaches its life's end and quality of life has diminished, euthanasia (meaning good sleep) is a humane and ethical choice. While a natural passing sounds peaceful, it often prolongs suffering and pain. It forces pets to endure unnecessary fear and anxiety.
While it is natural to want to keep our pets with us as long as possible, the most loving choice is often found in letting them go. Euthanasia affords your pet a controlled and comfortable passing that prioritizes their peace and dignity.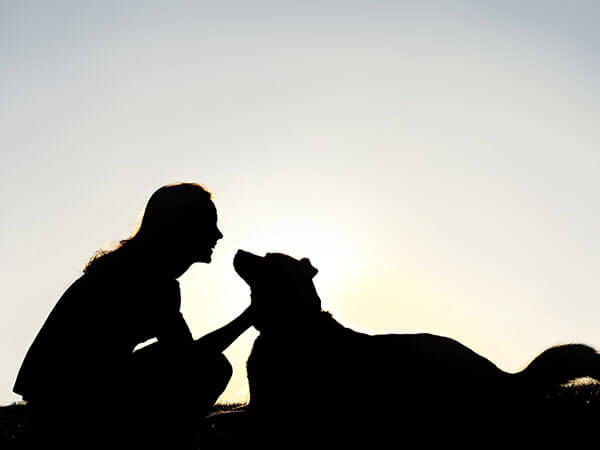 What are the benefits of at-home euthanasia?
In-home euthanasia services eliminate the logistical burden of transporting your ailing pet to the hospital and the distress they may experience in an unfamiliar environment. By choosing in-home euthanasia, you can ensure your pet's comfort and peace. They enjoy their final moments in their favorite place, surrounded by the love of their family and friends.
What Can I Expect With At-Home Euthanasia?
When we arrive for the appointment, we will gently evaluate your pet and discuss any concerns or questions you may have about the process. We'll walk you through the process to fully understand what's taking place at each step along the way. Prioritizing your pet's comfort means that we also value your comfort—therefore, the process is never rushed or abbreviated. Your pet will be given a sedative to help them relax. Once your pet is comfortable, our doctor will ask if you're ready to say goodbye. The euthanasia medication will be administered with your consent, and your pet will appear to fall asleep. In the following minutes, their breathing and heart will stop. At that time, our doctor will announce your pet's passing and excuse themself so that you may grieve privately. If you have decided to have your pet cremated, we will respectfully transport your pet's body for mortuary services.
Want to hear from other clients? We have put together a few testimonials for you, read those here.
Pricing
The cost of in-home end of life services, including both the house call and euthanasia ranges between $300-$450 depending on the size of your pet and the town's location we travel to. Optional aftercare services include private or communal cremation, which we are happy to coordinate at your request.
---
Private Cremation
If you prefer private cremation, your pet's remains will be returned to you in a presentation wooden urn within 7 to 10 business days. Private cremation pricing is dependent upon your pet's size. Please see below for pricing:
Small Breeds - $255
Medium Breeds - $290
Large Breeds - $325
Giant Breeds - please call for pricing
Communal Cremation
If you select communal cremation, your pet's ashes will be scattered in a peaceful memorial garden. Pricing is dependent upon the size of your pet. Please see below for pricing:
Small Breeds - $155
Medium Breeds - $190
Large Breeds - $225
Giant Breeds - please call for pricing
We are committed to providing pet owners with timely and convenient service during this emotional process. Please understand that additional fees may be charged for extended travel, weekends/holidays, same day service (emergency), and after hours.
If you have made the hard but loving choice to help your best friend cross the rainbow bridge, we are here for you. Call us at (913) 359-4220 and let us help you through the next steps.
We Promise a Rapid Response to Appointment Requests
7am - 7pm, 7 Days a Week
---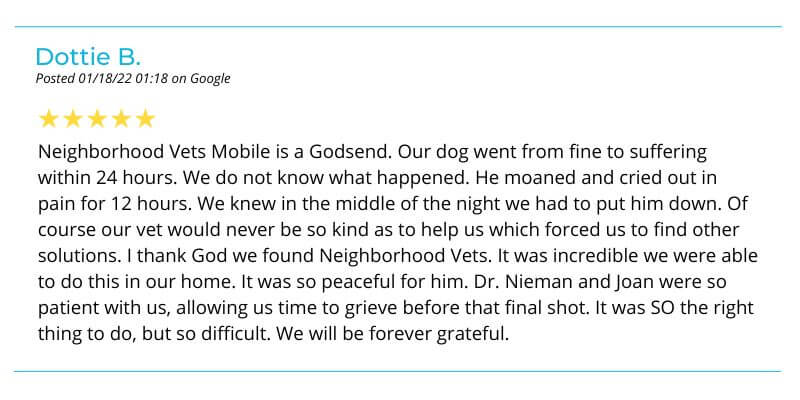 ​